Looking for a screen recorder that leaves no watermarks in your video files? Here, we'll find the best software for you!
Hustl
Hustl is a Mac app that records your screen and allows you to create great timelapses with no post editing required and no watermarks: adjust the frame you wanna record or limit it to a specific app or page, hit "record", then adjust the video speed and voilá! you will be able to export directly your timelapse video, ready to share.
These are the some of the features of its new version, Hustl 2.0:
Ultra high-definition. 4K & 8K support: you can now export up to 8K resolution. Enjoy the quality and the precision of every pixel on the screen.
Slow down. Or speed up. Select the final duration and control every detail: Adjust output video format and select export time, choosing how long the time-lapse will be by changing the amount of frames per second (FPS) the output video will use. Learn more about how to choose the perfect speed for timelapses with the timelapse calculator.
Pause your time-lapse. Resume anytime: Hustl lets you pause and resume your recording at any time, as many times as you need. 
Capture only the active app: Set a specific app as a target and Hustl will prevent any other screens to be part of your time-lapse by automagically ignoring all other activity happening outside of your app.
Fix the aspect ratio. Or go fullscreen: Go fullscreen in a single click, or get to adjust every capture area with pixel perfect precision and aided by the tool to lock the aspect ratio.
Here you can see a real example of a user creating with Hustl:
+1 on Hustl. They give you lots of great export options too. pic.twitter.com/SBFMU8sOhX

— Andrew Pawlik ✪ (@thenog) April 27, 2020
QuickTime Player
QuickTime is built-in app inside the Mac that will allow you to record your screen and has no watermarks. And it's free!
These are the steps to follow to record your screen:
Open QuickTime player and press File>New Screen Recorder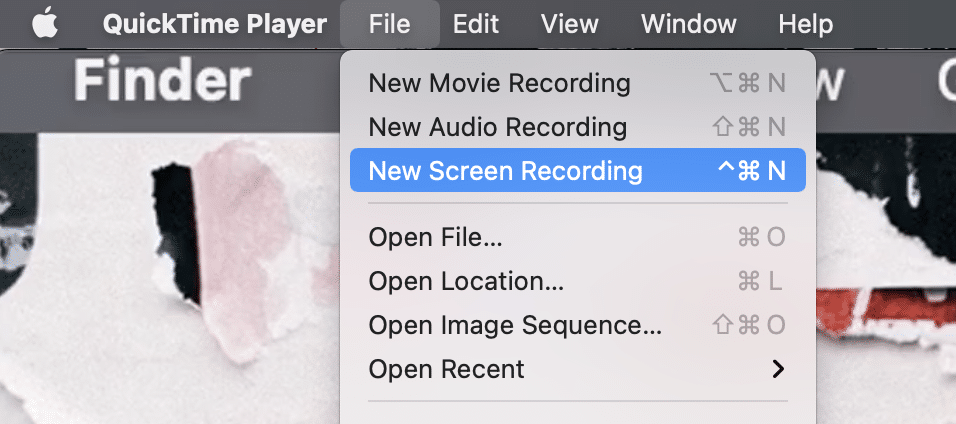 Hit "Record"
Once you're finished recording, press again the "Record" button. QuickTime will open automatically the recorded video so you can post edit, share or save it.
Tiny Take
Tiny Take is a free screen capture and video recording tool that doesn't include watermarks, available for Windows & Mac. With TinyTake, you will be able to capture images and videos of your screen.
As a highlight, it includes detailed annotation features being able to add comments, shapes, lines or arrows to images and videos and cloud storage to quickly share the recorded videos to your preferred platforms.
Apowersoft Screen Recorder
Apowersoft is a free screen recording app with no watermarks, available for Windows and Mac, that will enable the user to record any area of your screen.
To record your screen, just hit "Start Recording" to activate it, while customising the recording mode and region. Once you're finished recording, save the video or share it in social media.
ActivePresenter
ActivePresenter is a free screen recorder for Windows that doesn't include watermarks. It has a simple user interface to record the screen in a quick and easy way. It also comes with other features like the possibility of including annotations, record videos in high resolution, take screenshots or record audio.
Conclusion
In this post, we've shown you some great options if you're looking for a software without watermarks.
We have presented five possibilities to consider: Hustl, Tiny Take, QuickTime, Apowersoft and ActivePresenter so we hope we've given you some ideas!