Looking for great alternatives to ScreenCast-O-Matic to create cool timelapses of your screen? Check out this great options!
Hustl
Hustl is a Mac app that allows you to create great timelapses with no post editing required . Adjust the frame you wanna record or limit it to an specific app or page and hit "record"!
Once finished, you will be able to adjust the video speed and voilá! you will be able to export directly your timelapse video, ready to share.
These are the some of the features of its new version, Hustl 2.0:
Ultra high-definition. 4K & 8K support: you can now export up to 8K resolution. Enjoy the quality and the precision of every pixel on the screen.
Fix the aspect ratio. Or go fullscreen: Go fullscreen in a single click, or get to adjust every capture area with pixel perfect precision and aided by the tool to lock the aspect ratio.
Slow down. Or speed up. Select the final duration and control every detail: Adjust output video format and select export time, choosing how long the time-lapse will be by changing the amount of frames per second (FPS) the output video will use. Learn more about how to choose the perfect speed for timelapses with the timelapse calculator.
Pause your time-lapse. Resume anytime: Hustl lets you pause and resume your recording at any time, as many times as you need.
Capture only the active app: Set a specific app as a target and Hustl will prevent any other screens to be part of your time-lapse by automagically ignoring all other activity happening outside of your app.
Here you can see a real example of a user creating with Hustl:
+1 on Hustl. They give you lots of great export options too. pic.twitter.com/SBFMU8sOhX

— Andrew Pawlik ✪ (@thenog) April 27, 2020
QuickTime Player
QuickTime is built-in app inside the Mac that will allow you to record your screen. Nevertheless, QuickTime player is unable to speed up the video once recorded, so you will need an app to speed it up later. These are the steps to follow to record the screen:
Open QuickTime player and press File>New Screen Recorder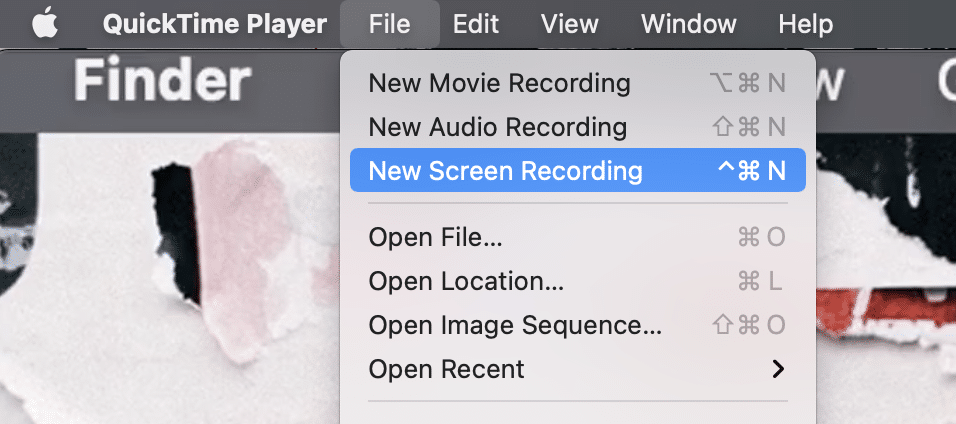 Hit "Record"
Once you're finished recording, press again the "Record" button. QuickTime will open automatically the recorded video so you can post edit, share or save it. From there, you can get the raw video and speed it up.
On top of that, to create a timelapse and speed the video up, we have a tutorial on how to make a speedpaint with QuickTime Player and another one where we teach you how to slow down a timelapse.
Free Cam
Free Cam is a screen recorder (only available for Windows) that allows you to record the selected area of your screen and include your own audio, having also cool features as the possibility to record system sounds or highlight important things including mouse click sounds and highlighting options.
Once recorded, Free Cam includes a video editor that will allow you to trim unnecessary parts and fix audio, having a great final video.
To create a timelapse from a screen recorder without features to speed the video up like Free Cam, check out our tutorial on how to make a speedpaint or this one, where we teach you how to slow down a timelapse.
Conclusion
In this post, we've shown you some great alternatives to ScreenCast-O-Matic.
We have presented three options to consider: Hustl, Free Cam and Quicktime Player. If you were wondering different alternatives to ScreenCast-O-Matic, we hope we've given you some ideas!